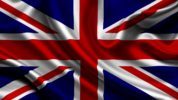 HI! WELCOME TO STOCKPIN CHIC!
STOCKPIN CHIC are a British team designing high quality equestrian stock pins, luxurious riding stocks, silk scarves and silk and faux fur stoles.
LOOK ELEGANT AND IN VOGUE IN STOCKPIN CHIC'S EQUESTRIAN WEAR
                                  SEE US AT THE LEMIEUX BRITISH DRESSAGE NATIONAL CHAMPIONSHIPS ON THE
                            20TH-23RD SEPTEMBER 2018
Due to us being at the BD National Championships we are unable to send out any orders by Special Next Day Delivery between 19-23rd Sept.  Any orders received from Wednesday 19th September to 23rd September will be posted out on Monday 24th September.  We apologise for any inconvenience.